National School Choice Week
In case you missed it, I introduced a resolution to recognize last week as National School Choice Week. Along with
speaking on the House floor
, I did two interviews with the
Cato Institute
and the
Independent Women's Forum
. You can listen to those interviews and learn how school choice and parental involvement empowers Michigan parents and students to pursue the opportunities that are best for them. 
Supporting A Lawsuit Against Biden Administration
The Saginaw Intermediate School District has joined three other Michigan school districts in suing the Biden Administration over its vaccine mandate for Head Start programs. In their filing, the school districts say
the Biden Administration's policies will "cause irreparable harm to the children and families whom Head Start was created to serve."
Michigan school districts and communities are best-equipped to decide their own policies without a top-down approach from President Biden telling them how to do everything. I have visited Head Start classrooms in Michigan, and I know the teachers and staff work hard to care for the children. It would be difficult for many parents if the teachers their kids know and trust had to quit their jobs because of President Biden's policies.
Speaking with the Stanton Rotary
It was nice to sit down with the Stanton Rotary Club last Thursday. The club does important work and its members are committed to making our region a better place to live, work, and raise a family.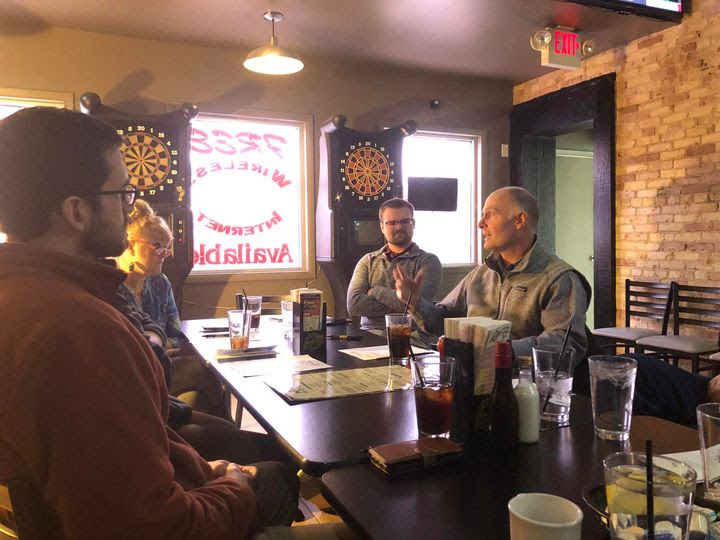 Congressman Moolenaar speaking with members of the Stanton Rotary Club.
Summer Internships
My Washington, D.C. office is currently accepting applications for congressional internships for Summer 2022.
The internship program is open to college students and recent graduates who are interested in learning more about the legislative process and working in Congress. Applicants are asked to provide a cover letter, resume and any specific legislative issues or areas of interest. Applications will be reviewed on a first-come basis. The deadline to submit applications is February 26th.
College credits are available per school requirements.
For more information and to apply for an internship, visit:
https://moolenaar.house.gov/internships
Sincerely,
John |
EMAIL UPDATE
By subscribing to my email updates, you are authorizing me to send regular email updates from my office to your email account.
CONNECT WITH ME ON
|
|

|
  |
Washington D.C. Office
Cannon HOB 117
Washington, D. C. 20515
Phone: (202) 225-3561
Fax: (202) 225-9679 |
Midland Office
200 East Main Street
Suite 230
Midland, MI 48640
Phone: (989) 631-2552
Fax: (989) 631-6271 |
Cadillac Office
201 North Mitchell Street
Suite L4
Cadillac, MI 49601
Phone: (231) 942-5070
Fax: (231) 876-9505